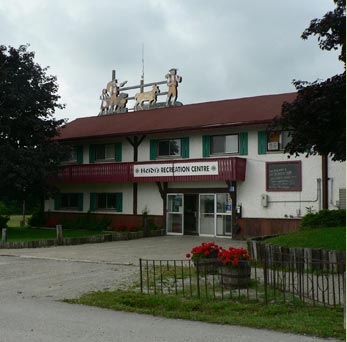 Storage & Rentals
Storage
We offer onsite storage. You can call ahead and arrange to pick-up your unit during or after hours. Winter pick-up is also available.
Pricing
Regular Pricing: $55 / per month
(plus applicable taxes)
Rentals
Heidi's RV Superstore offers 2 types of onsite rental trailers:
Set-up in Heidi's Campground

A trailer is set-up on site in Heidi's Campground. A minimum of a 2 night stay is required.
2018 pricing: $210.95 + tax per night plus security deposit.

Delivered to a Specificed Area

A trailer is delivered and picked-up by Heidi's RV to a mutually agreed upon specific site. Pricing depends on type of trailer needed and where the trailer needs to be delivered/picked-up from.
Most of our pre-owned trailers and fifth wheels are potential rental units (except for consignment sale units). Depending on the trailer, pricing per week starts at $895 + HST. Delivery and pick-up fees are extra and are based on our hourly shop rate of $150 from the time a driver leaves Heidi's RV, until they return back to the dealership. To note, we do not offer delivery/pick-up services on Saturday's, Sunday's or stat holidays.
At this time (due to insurance reasons) we do not offer drive yourself / tow yourself rental units.